Application delivery to AWS with Berlioz
OVERVIEW
Berlioz is a service that delivers applications to AWS public cloud. It comes with developer's toolkit, which provides service discovery, tracing and retries whether the destination is a self-built service or a native AWS resource (Kinesis, Dynamo, etc.). Berlioz also lets you deploy the application locally on a workstation for development purposes.
I designed the Berlioz experience – from onboarding new users to navigating throughout the whole experience.
HATS WORN
Concept design

UX research

Prototyping

Wireframing

Visual design
As a UX designer on web, I worked closely with the engineering leads and the product manager to define and design the product. We supported our design work using UX research outcomes, customer feedback, and usability findings.
OPPORTUNITY
For first time users, we worked on making the product trial clear, simple, quick, and painless:
High-level goals
Strategies the customer experience focusing on the first time user experience

Educate the potential customers about the product value
IDENTIFYING PAIN POINTS
Through user testing we discovered a major problem with the initial user flow. The deployment process was lacking the test environment. The potential users wanted to have ability to deploy applications to their local workstation before making the decision to deploy it on the cloud.
CONSTRAINTS
There was a desire to design a web application for the service, but this project was intended to validate our assumptions regarding the product value and later on, scaled up to a larger case.
SOLUTION Version 1
For the first official version of the product we designed a "How to" site. The user journey starts right here. The rest of it continues in your local terminal.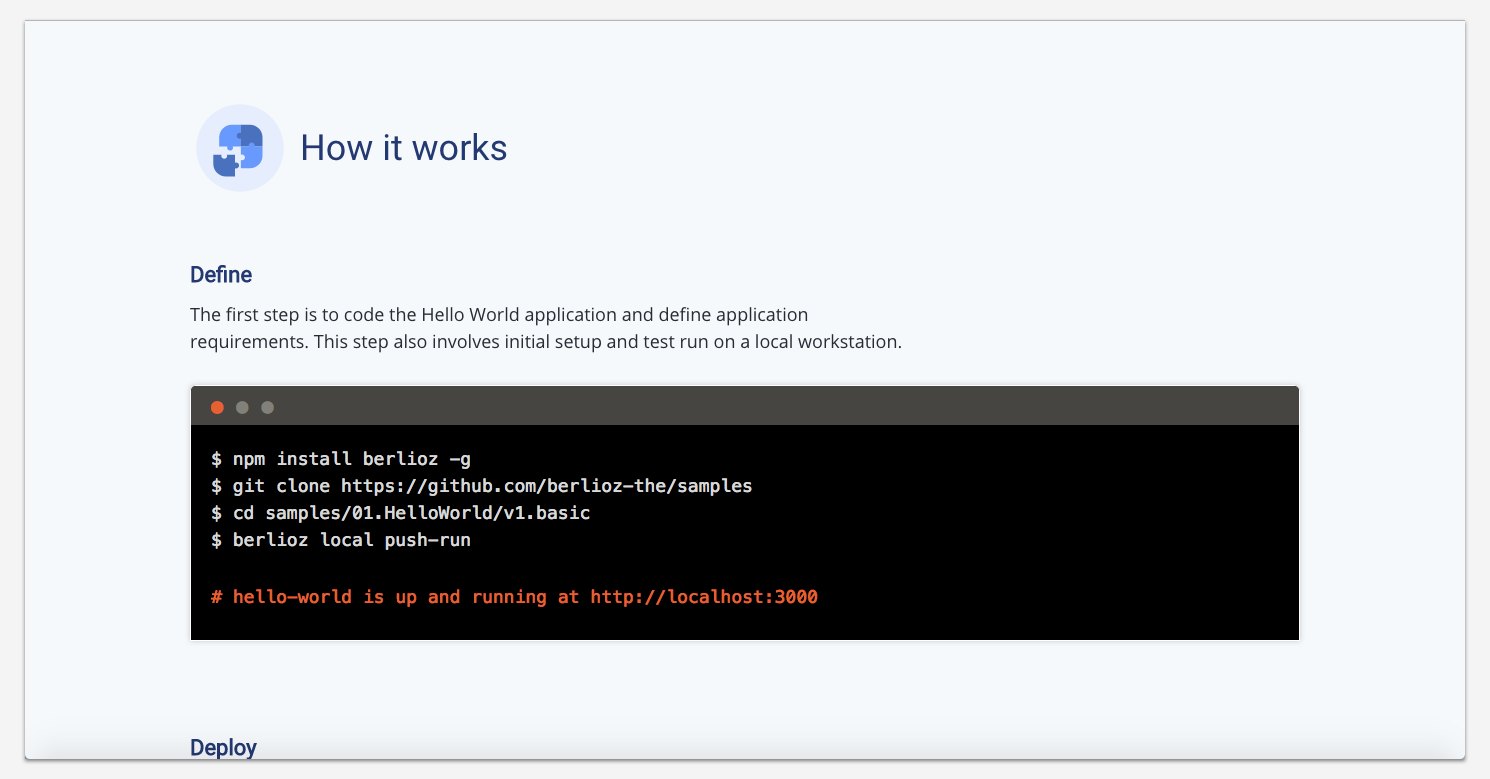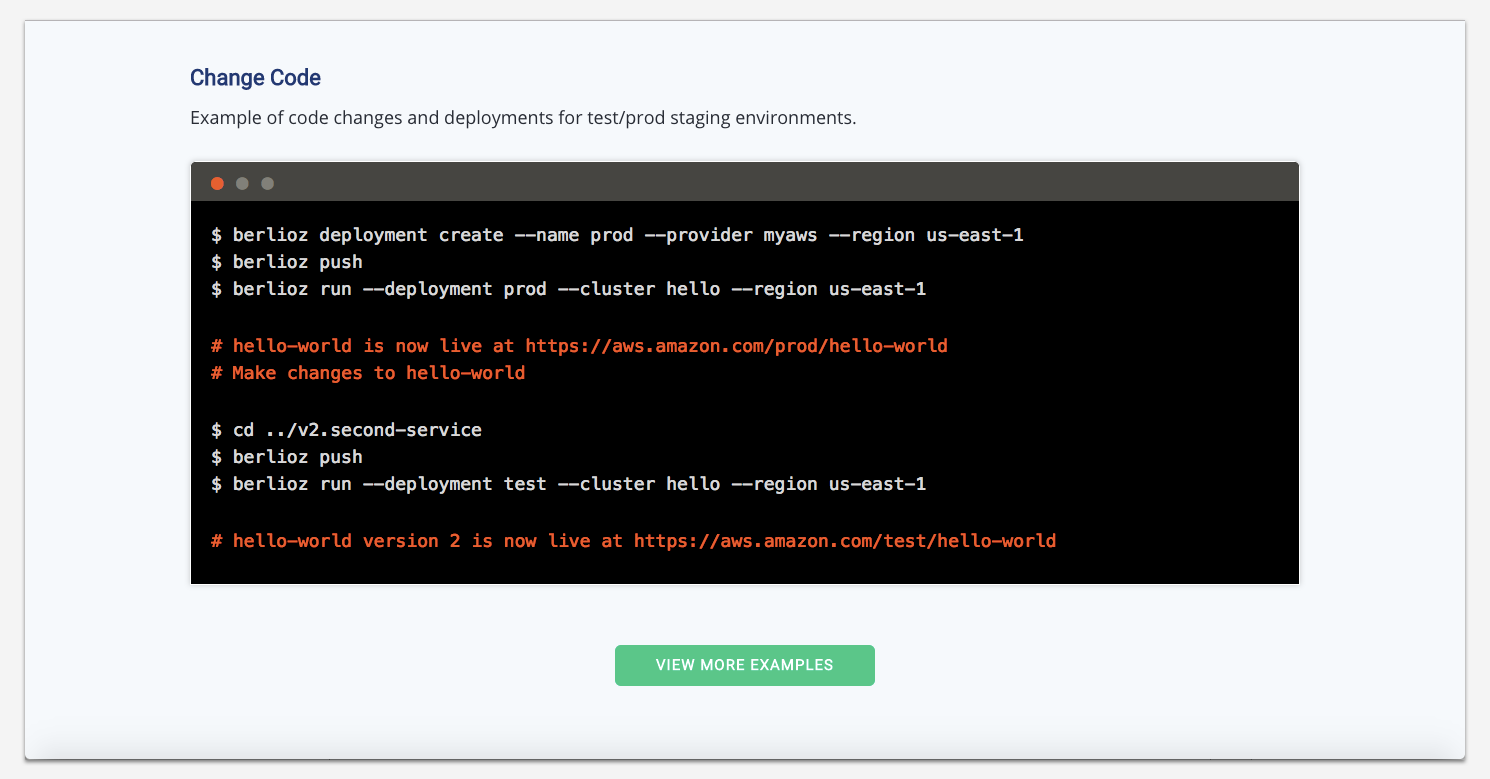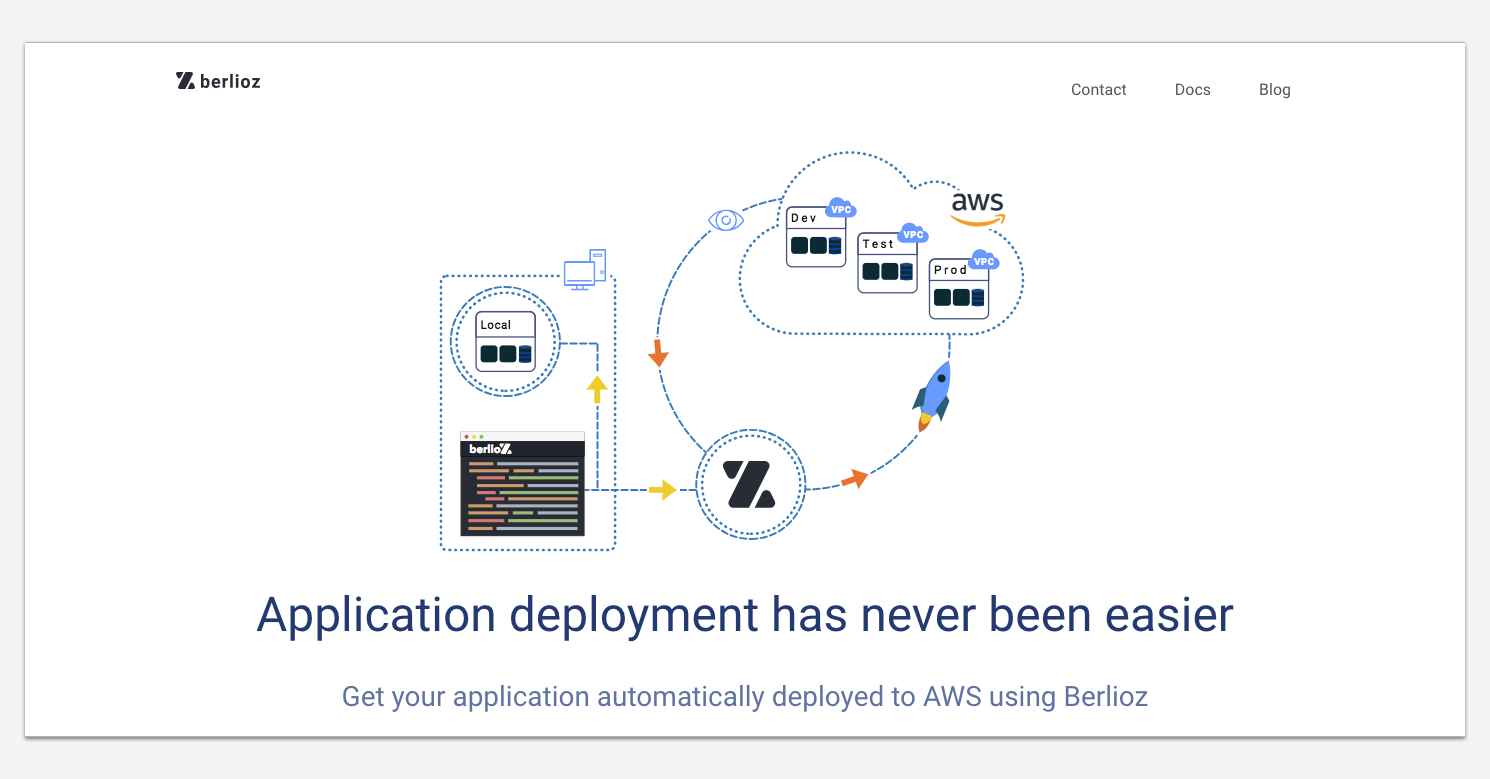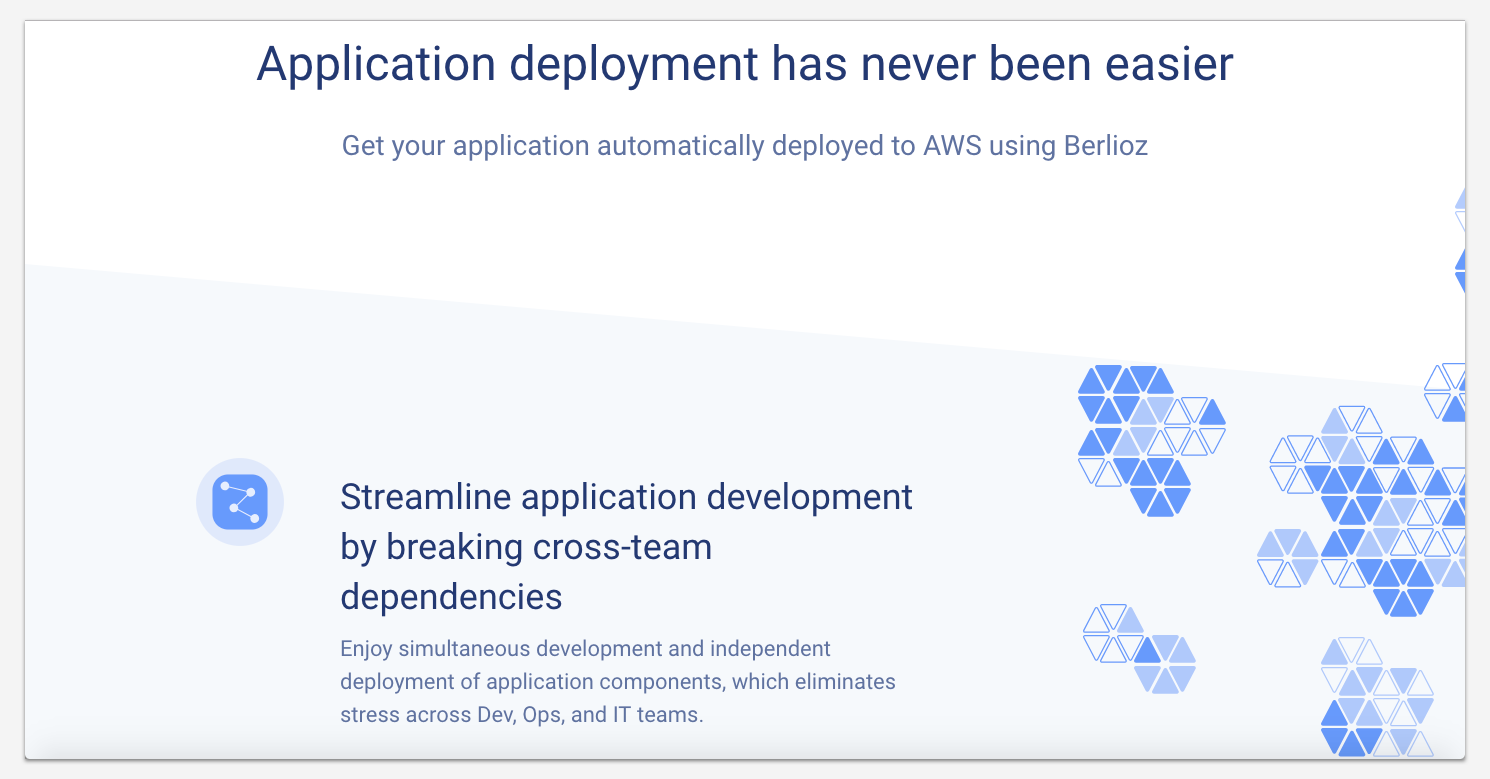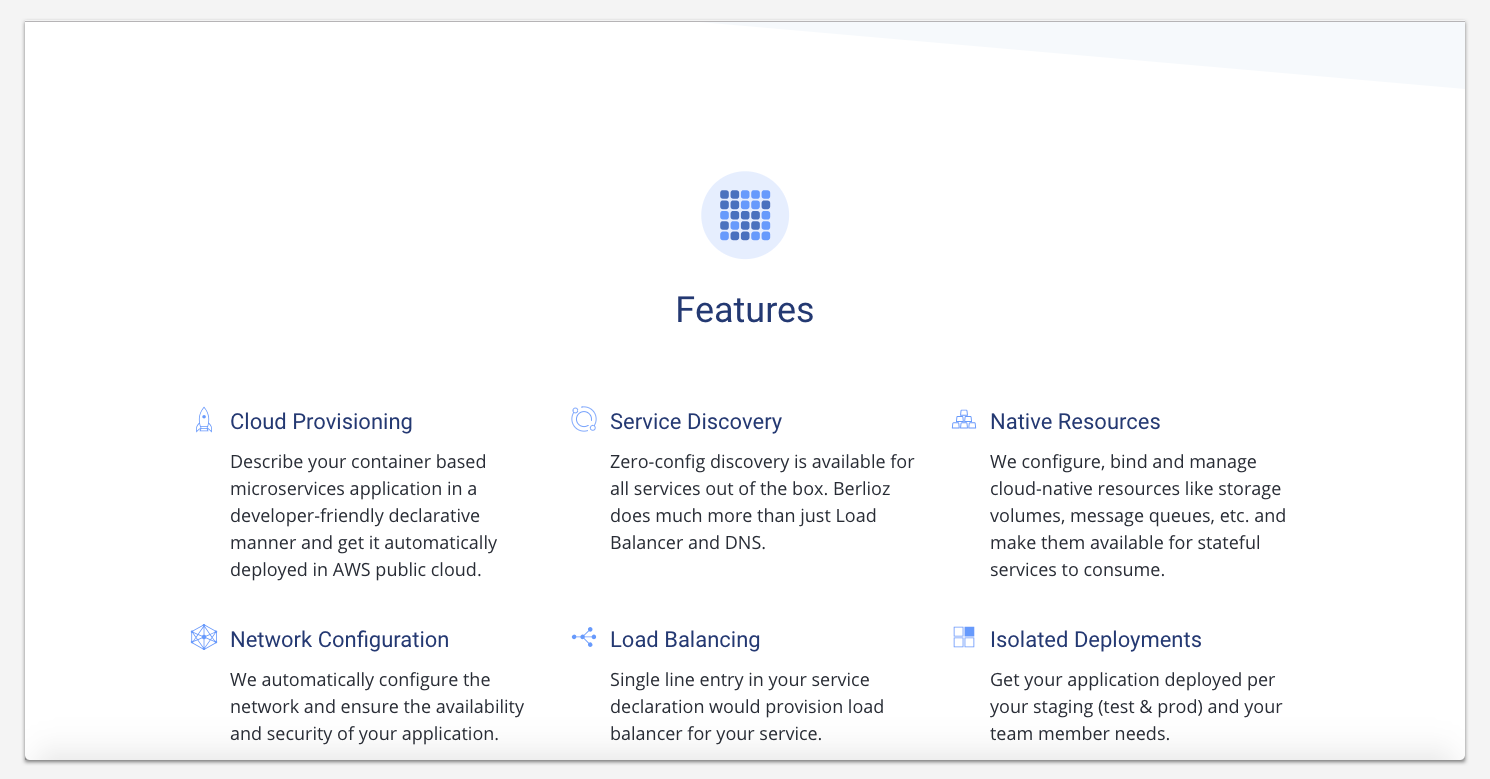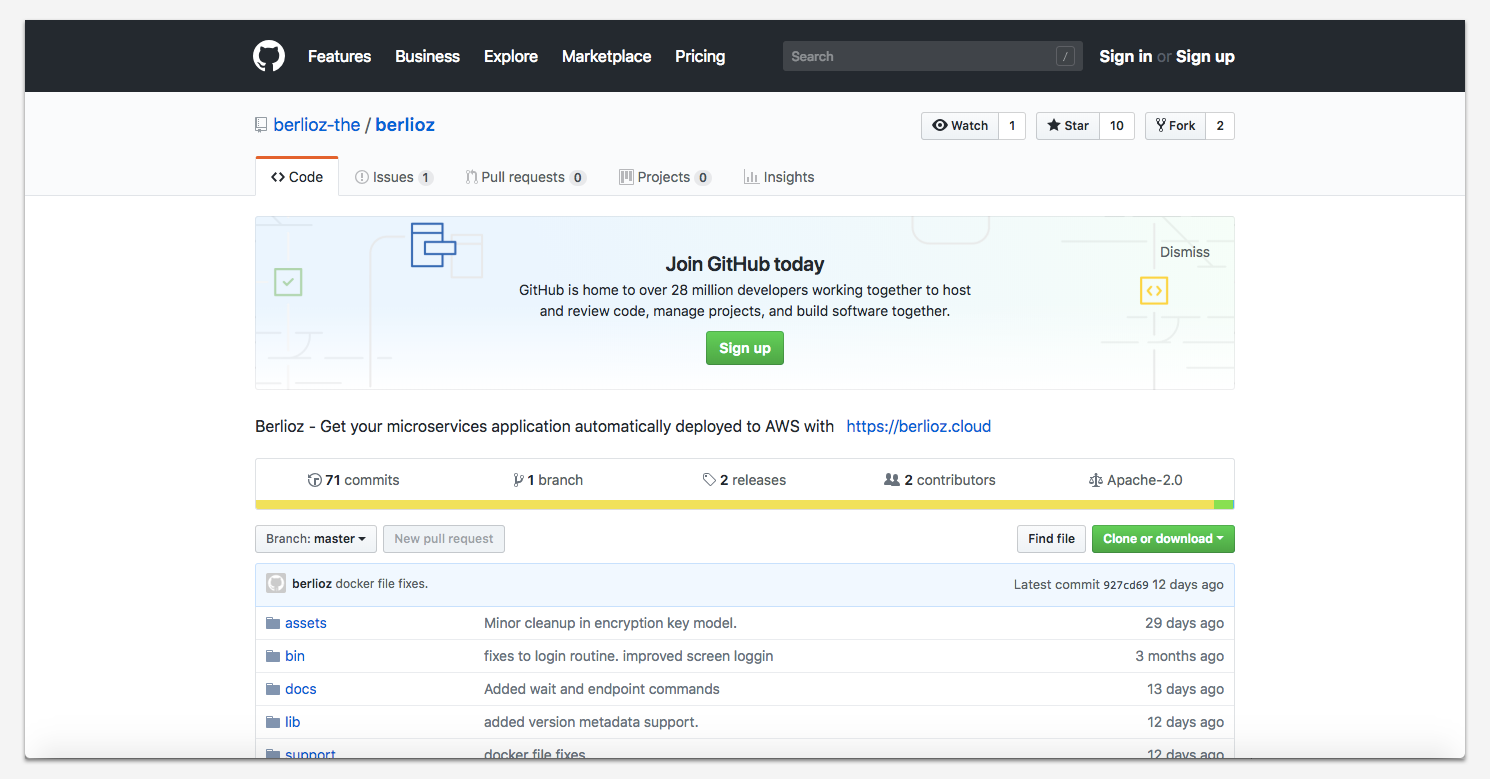 TAKEAWAYS
Partnering closely with the engineering leads and the product owner immensely accelerated the design process and helped me to grasp hold of this project.
Additional opportunities for next round of iteration will include further exploration of the user journey based on the continuous UX research outcomes.